Optimization of in-site clinical trial patient recruitment
In-site support tool
Create various tools used in the sites such as informed consent materials to accelerate the consent and disease awareness poster and brochure. Create effective tools to lead patients to participate in the clinical trials under experienced study coordinators to follow GCP, promotional code, and Pharmaceutical Affairs Law with knowledge that we have obtained from doctors, study coordinators, and volunteers. This tool will promote understanding of clinical trial and increase motivation of the participants. Also optimize supporting quality of each site staff.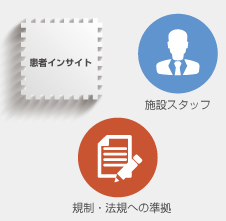 Patient centric advertisement strategy
Advertisement recruitment
We deal with all types of advertising, from mass-media such as newspaper, TV, radio, and magazines, sales promotions on the internet and in-transport advertising, and the placing of materials in pharmacies, to specialist clinical trial advertising. While working within the confines of GCP, the Promotional Code and Pharmaceutical Affairs Law, it's possible to create highly-effective advertisements with patient insight by using our company's unique techniques and patient research.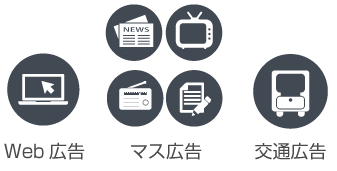 Reaching targets that can't be reached by advertising or the internet
Events
Depending on the protocol criteria, there are cases where it is difficult to reach target subjects through media outreach. For such target groups we hold recruitment events. For example, for trials concerning osteoporosis, the supposed age range is quite high so it is possible that web recruitment would yield low results. In this case, we can employ a direct recruitment approach by combining recruitment with events such as bone density scanning in places where the target groups are likely to gather such as shopping malls. Furthermore, by corresponding face-to-face, we are able to provide more detailed information and give a greater sense of security than we can with advertisements or on the internet, and can promote clinical trials while getting closer to the patient.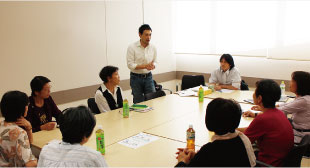 Symposium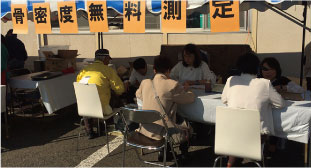 Bone density measurement event

Smooth implementation of the trial through differentiation strategies
Trial branding
Investigational site run many trials simultaneously. To increase the priority of our trials within this number, we work to improve the priority of trials by measuring their differences with other trials. Based on the analysis of specialists who understand the clinical trial environment, a precise profile of the patient who fits the protocol is made and the corresponding clear, precise concept that is easy to communicate to patients is created, a logo, copy, and a message, the complete package. As this reduces the burden on the doctors in charge of the trial and the CRC in regards to strengthening of the trial impression and explanations to patients, this is what we call active support of the trial.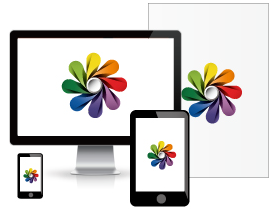 Effectively approaching potential patients
Disease awareness
In trials that demand a large number of cases, as well as focusing on patients who have already been diagnosed and are in receipt of medical treatment, we also focus on those that potentially have the illness or have a possibility of contracting it, and carry out "disease awareness to clinical trial awareness". We're involved in over 500 trials every year and can utilize our know-how in regards to specialist advertising targeted at doctors, and data gained by surveys carried out among the company members, to form the most strategic approach and one which has been considered from all angles. Since our company takes care of everything from patient analysis to planning, writing, tool creation, and contact center duties, you can cut down on both manpower and costs.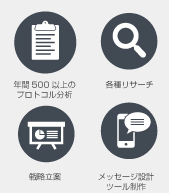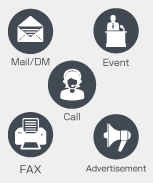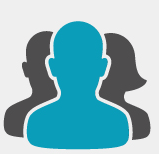 The largest clinical trial volunteer database in Japan
Database recruitment
Recruitment plan to approachfor the members of clinical trial information website "Seikatsu-Kojo WEB". All the information is categorized by disease, medication, blood type data, etc. are stored in the database, and it's possible to approach more highly-suited candidates for each ailment. It's possible to approach these candidates in a variety of ways such as through uploading study information on website, outbound and inbound from contact center, direct mail information through post and fax, e-mail magazines, etc. The members registered to "Seikatsu-Kojo WEB" are those that either want to take part in clinical trials or have an interest, so if they just match the clinical trial criteria, the informed consent rate is almost 100%.